Underground utility facilities - such as electric lines, pipelines and fiber optic lines - can be found anywhere. A law in Missouri requires you to activate the Missouri One Call System (MOCS) before doing any excavation anywhere near utility facilities.
Make sure you call 1-800-DIG-RITE or 811 at least 2 working days before you plan to dig, except in the case of an emergency.
The Missouri One Call System operates 24 hours a day, seven days a week, and will inform callers which MOCS members will be notified of the location request. It is then the caller's responsibility to determine if facility owners, who are not MOCS members, have lines at the job site and to notify these owners directly.
In any of the following situations, the caller should contact the facility owner(s) directly:
To report damage to any type of facilities
To report any type of service problem
To resolve any type of billing problem
To request any type of facility removal or relocation
To request any type of utility service
To report gas odors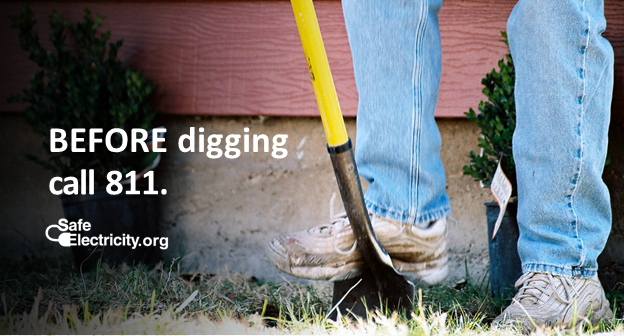 Using the MOCS system correctly is easy, if you know how.
When you call MOCS, your call is routed to the next available operator. He/she will ask for specifics about the planned excavation. Once the computer processes this information, you will be given a list of member utilities that will be notified of your excavation. The computer then sends this locate request to all member utilities with facilities in your dig site area.
After the utility has been notified of the planned excavation, they will mark the "approximate location" of their underground lines or advise you there are no facilities in your area.
"Approximate location" is defined by Missouri law as a strip of land not wider than the width of the underground facility plus two feet on either side thereof.